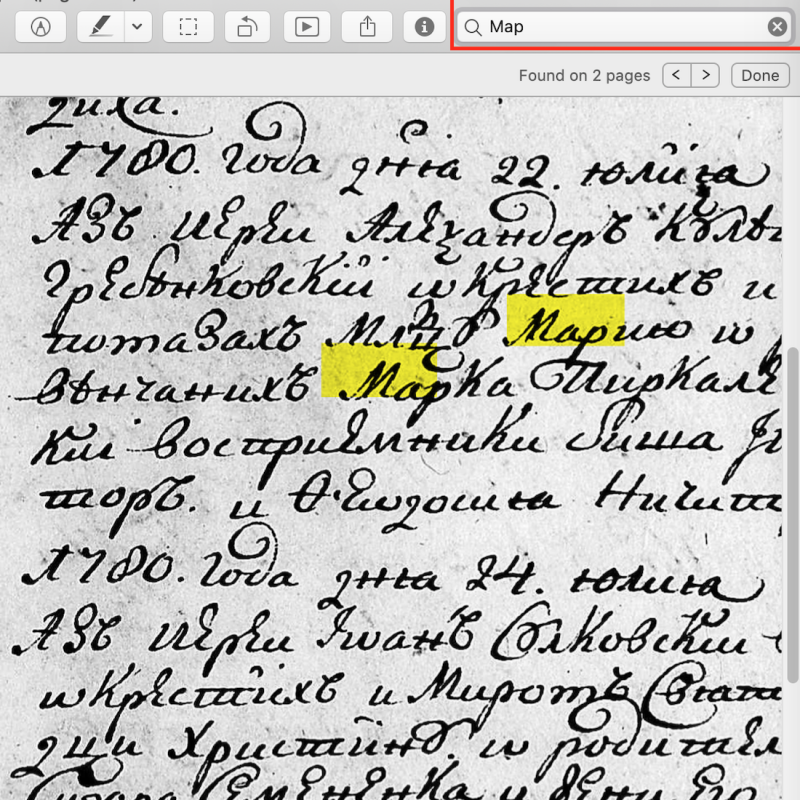  
Manuscript transcribing (AI assisted)
Handwritten text recognition of archival documents by artificial intelligence.
(Rate for one page of a manuscript.)
Scan requirements:
- streight geometry without optical distortion,
- sufficient and even brightness,
- same hand and style,
- language doesn't matter, 
Result:
- PDF/A document,
- instant search through the document,
- text layer, that you can copy and paste,
- transcript also preserves the obsolete letters (ԑ, ѣ, ѳ, ω). 
Product customization
Don't forget to save your customization to be able to add to cart
Політика повернення (редагувати в модулі підтвердження клієнтів)